!!!! Updated for 2020 soon …
Situation
Adress : rue du Circuit, B-5575 Gedinne
Vehicle-pass and entrance bracelets
1 subscribed motorcycle = 1 Vehicle-pass, 1 pilot bracelet, 2 companion bracelets
2 subscribed motorcycles = 1 Vehicle-pass, 1 pilot bracelet, 3 companion bracelets
3 subscribed motorcycles = 2 Vehicle-passes, 1 pilot bracelet, 4 companion bracelets
1 subscribed sidecar = 2 Vehicle-passes, 2 pilot bracelets, 3 companion bracelets
Entrance fee
Tickets only available at the track entrances, no online sale​
1 entrance only for Friday : 10 €
1 entrance for 1 day (Saturday or Sunday) : 20 €
1 entrance for 3 days : 25 €
Free for -16.
Your stay and restauration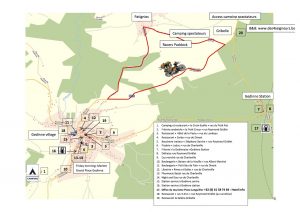 Program Week-end
Timing
Thursday
7.00 P.M. : Opening of the big tent
Friday
10.10 A.M. : start of practice
6.05 P.M. : end of practice
8.00 P.M. at … : Animation at the tent
Saterday
8.00 A.M. : start of practice
10.45 A.M.: start of races
00.20 P.M. – 1.15 P.M. : break
6.10 P.M. : end of races
8.00 P.M. : Price giving

From 9.00 P.M. : Rockabilly Show : part 1 Vincent Slegers (Hill country blues)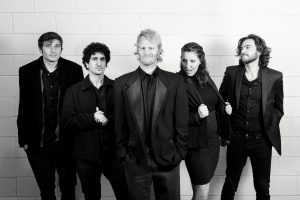 Security and behaviour
Put all your dirt in the foreseen dustbins and dirtbaggs. Extra dirtbaggs can be obtained at the race office.
Please close correctly your dirtbaggs so an easy and clean pick-up can be secured.
A special container for chemical toilet waste has been put at your disposal in the neighbourhood of the camping toilets.
No bonfires allowed, so please do not take any stones nor wood to the site. This material damages the premises heavily.
Non legaly insured paddock bikes forbidden in the paddock
Keep your dog at a leash at all times and keep your children as close to you as possible.
Please don't forget you're watching motorcycle races and, thus, the dangers that comes with it. Respect at all times all safety directions and signs. Please follow at all times any directions coming from the race organisation, track commissioners or any safety personnel.
Stay alert !